I guess you can't spoil a child with too many books. It's hard to find French books in Toronto that will not cost you your first born child. There is basicly one store where you can buy french books in the city and they grosly over charge for them.
So memere and pepere made sure his library was well stocked by adding 11 French books.
As much as I like all the books we selected; if I had to pick 3 for my favorite ones they would be:
Il était une fois un arbre, by Mary Newell DePalma.
This story is about a beautiful tree that ages and passes away leaving his children behind to continue his legacy. It's a beautiful story to introduce a sad subject to a child.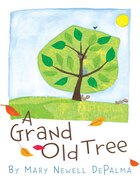 Caprice a la campagne, by
Melvin Gallant
. This was one of my favorite books growing up. The auter is a friend of the family; the story is about his cat.
Thank you memere and pepere for all the great books.